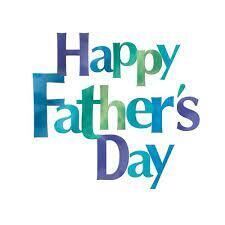 6-17-22
Good morning Friends of Westfield!
Since the year of 1916, we in the United States have celebrated Flag Day on June 14, as a way to recognize the birthday of the original Flag Day in 1777, when the Stars and Stripes were first adopted as the symbol of freedom for our Country. You may have seen some of the pictures from our Facebook page where residents enjoyed creating their own flags as part of the celebration. The looks on their faces, and no doubt the sincerity in their hearts, were indescribable. We have so many blessings of freedom in the United States and this is but one of the emblems of that. Happy Flag Day week to everyone!
You may have seen in the news this week some new cases of COVID19, with Governor Ricketts and his wife, and if I recall, this is the second time they have tested positive in the past two years, and then Dr. Anthony Fauci, Chief Medical Advisor to the President of the United States, also tested positive for COVID19. We wish them all the best on a quick recovery of any symptoms and the reality with this virus, is that it is, just that, a virus. We will continue to take every precaution possible but will also continue to live and to enjoy life. We had two employees test positive this week. One had worked, which then meant we would test all residents twice a week for two weeks. The other tested at another location and had not worked so there was not potential for exposure. All non-up-to-date employees are also being tested and, so far, all have tested negative. We continue to encourage vaccinations, as there is some confirmation that it will reduce the severity of the virus. We understand that in Aurora, we have cases of COVID19 but no illness and no hospitalization due to the virus, which is a great sign. Thank you all for your continued support and patience.
We would like to wish the sincerest Happy Father's Day to all Fathers, grandfathers, uncles and other men in the lives of their families who are serving in the role of a father for their unending support of those children in their care and in their hearts. Your role is vital in the development of our children and young adults. Thank you for all that you do.
Have a great weekend, everyone!
Sincerely,
Chris Young