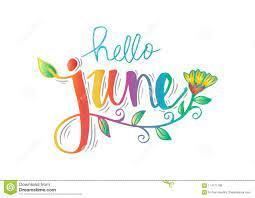 6-2-22
Greetings from Westfield Quality Care of Aurora,
It is hard to believe that it is June already but here we are. I hope that everyone has been able to enjoy the beautiful weather this past week. Looking forward to more.
First, a COVID19 update. We did have another employee test positive this week for COVID19. This employee did have minor symptoms but had received ALL of their vaccines. We were pleased with the response to the second round of boosters offered to residents, however, cases are still popping up here and there even with those who have received all of the doses so I am not sure what to think about that. Some sources are saying there are concerns that the booster is creating false positives with the use of rapid tests, so we are going to begin using the PCR testing, again, to confirm any positive rapid tests. We are doing what we can and people are not terribly ill, so we just keep moving forward. We will continue to test all non up-to-date staff and all residents, twice a week for two weeks. It seems that we are chasing our tail with some of these practices and I appreciate your cooperation and patience, though I am sure you are tired of hearing that. Our visitation policies remain the same. Please simply continue to follow the screening protocols posted at the front entrance. We will get through this.
On a MUCH brighter note, another amazing week here at Westfield. There continue to be SO many gifts made to the facility, helping to celebrate residents and the events being held here. We receive donations of games, books, puzzles, magazines, activity books, toys, dolls, and so much more. Additionally, we continue to receive gifts for the upcoming Father's Day Fishing event. Thank you SO much for the ongoing generosity. Such support from so many.
We have even more great news to share, though many of you may have already heard, Michelle Broekemier has accepted the position of Administrator for Westfield Quality Care of Aurora. Michelle joins us after serving as the Administrator at York General Willow Brook for the past few years and has served as a professional nurse for many years with the York General system. She brings so much excitement and experience to Westfield and we are so excited to have her. Michelle's first day will be June 27, 2022. While my last, official, day at Westfield is today, I will be working with Michelle on anything she needs during the transition. Also, Rod Schroeder, our Board Chair and investor with Quality Care Solutions, has agreed to serve as the Interim Administrator, from today through June 26. Just more examples of the support and commitment to make Westfield what it is. Welcome Michelle and thank you Rod for your willingness to serve.
As my two years at Westfield come to an end, I must share a few thoughts about my experiences here. As I shared with the party we had on Wednesday, the word that describes Westfield to me, over the past two years, is resiliency. The Westfield family, including residents, staff, families, the Board and investors, and other supporters have faced the most difficult challenges over the past two years, plus a few months. COVID19 gave Westfield every reason to crumble and fall. The losses were terrible and will not be forgotten but the family pushed on and continue to care for elders with great quality, to care for each other as caregivers, and to continue to be a thriving part of the community of Aurora. Though our work is not done, I am so very proud of this family for all that they have endured and their commitment to keep moving forward. They have accomplished so much and will continue to accomplish even more. It has been a pleasure to have had a chance to serve with these incredible people and I will miss you all very much.
The good news, for me anyway, is that I do get to continue being a part of Westfield, remotely, for a period of time. You will likely hear from me through the weekly updates for the next couple of weeks, which is fun for me.
Thank you for your continued support.
Sincerely yours,
Chris Young
Administrator