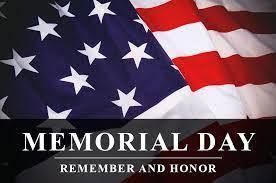 5-27-22
Good morning friends of Westfield! I hope that you are all doing well.
We had another week with an employee testing positive for COVID19 on Monday. The good news is that employee was not sick and only suffered minor symptoms AND they had not worked for several days prior to the positive test so there was no need for additional testing of employees and no further testing of residents, which is always fantastic. We will test all none "up-to-date" employees again today, for the second time this week, and that schedule will continue, likely for the foreseeable future.
As we look at the positivity map on the CDC tracker, you will see that Hamilton County is now in the orange, Hall is in the red and York is also in the orange. These would suggest that cases are on the rise but also, we must keep in mind, that these are based on percentages and with far fewer tests being conducted, positive tests will create a higher percent positive. In any event, we are still not seeing a large amount of ill citizens in and around Aurora, and we hope that all stays the same.
What another unbelievable week at Westfield Quality Care with SO many donations. You have likely seen the Activities Department posts about the Father's Day event with a fishing theme. Well let me tell you, donors came through AGAIN and the fishing stuff came rolling in. It is amazing to see the ongoing support for residents at Westfield.
During this past week, I have had the unique privilege of spending a few days in New York City, with my oldest daughter and her school choir, who are performing at Carnegie Hall this Saturday evening. It has been an amazing trip. Today, we visited Ground Zero, the National 9/11 Memorial and Museum, FDNY Ten House, which is home to FDNY Ladder Company 10 and Engine Company 10, and One World Trade Center. It was an emotional experience and one that I hope many others can experience one day. As part of our day, we arranged to have a discussion with Lieutenant Joe Torrillo, Retired from the Fire Department of New York City. Lieutenant Torrillo is a survivor of both towers collapsing on September 11, 2001, and has so much to share about his experience. I would like to thank him for his willingness to share with some of our kids from Nebraska and to continue telling the story about such a tragic event and how it has impacted his life. For more information, please see his website. What a remarkable experience.
As we look towards the coming weekend and holiday, we will all remember those brave men and women who have served our Country through the many branches of our Armed Forces, and paid the ultimate sacrifice. Their commitment and loss is not forgotten and is greatly appreciated. For those family members and loved ones left to mourn the loss of a Veteran, our prayers go out to you during this time of year, as well.
Respectfully yours,
Chris Young
Administrator