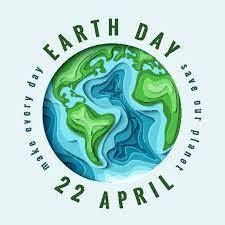 4-22-22
Good evening, friends of Westfield! And Happy Earth Day!
Several weeks ago, I posted our weekly update at this time of day, and it does not happen very often but from time to time, the schedule works out that way. We hope that everyone had a nice Easter holiday. Several residents were able to enjoy day trips with families and several enjoyed Easter visits here at Westfield.
In looking at the COVID19 positivity map, Nebraska has several counties that went from blue last week to orange or red today. Many of the counties where this occurred seem to have small populations, so very few cases could result in a higher percentage. Hamilton County remains in the yellow, or moderate spread. As a result, we are continuing to test non-vaccinated staff and non-up-to-date staff twice a week and reporting the results each week to the National Healthcare Safety Network (NHSN) which has been the case since June 2020.
Residents and staff enjoyed another great performance this week from MerryMakers. As I have shared in the past, the musicians are unable to sing, due to the alleged risk of spreading COVID19 by singing, but what a performance. He had pre-recorded the vocals and played the guitar with the songs and residents could not get enough and spoke of how much they enjoyed it for the rest of the week.
Each week, Westfield enjoys some great worship opportunities by local clergy, as part of the local Ministerial Association, which is in addition to their home churches, and we really appreciate them coming to share scripture and fellowship with residents.
Please continue to follow Westfield on Facebook, updates on the website and if you are a Cobalt Cable subscriber, you can see the weekly calendar and menu on channel 999.
Have a great weekend and hope to see you all again soon.
Chris Young
Administrator