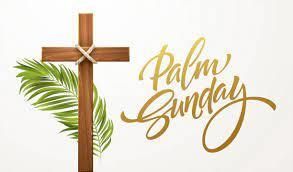 4-8-22
Good morning everyone,
Oh, Nebraska weather. You certainly never disappoint in the category of keeping things interesting around here. Of course, if you did not have things bolted down around here yesterday, those things are now likely in Oklahoma. We even got to see snow here recently. Yesterday, we were convinced that the snow here was likely falling in Canada, ending up here. Oh, my.
Our COVID19 reports will continue, though I am pleased to report that there is not much to report. We will continue to watch the positivity map but, as I explained last week, that map changes regularly, meaning several times a week, which is somewhat difficult to track, as it also then changes our testing protocols. For now, we are testing all non-vaccinated staff, and those staff who are not "up-to-date" with their vaccines, once a week, as Tuesday the map shows Hamilton County in the blue or low passivity. However, today, the map shows us in yellow, or moderate. So we will do our best to keep up with this as we move forward. I am also pleased to report that we have no positive cases among the staff.
We would like to send a special THANK YOU to our Senator Curt Friesen, and all of his colleagues at the Nebraska Unicameral! If you have been watching any news on the funding bills being introduced, in part, to provide much needed funding to nursing facilities in Nebraska, you saw where Governor Ricketts vetoed the bill. Well, yesterday, the voices of elders in Nebraska were heard loud and clear in Lincoln as our Senators overrode that veto with only three nay votes across the tally board. What a strong statement that makes in support of care for elders in Nebraska and the quality of care they deserve. Senator Friesen, THANK YOU for your support!
     http://news.legislature.ne.gov/dist34/
Most of us in long-term care often wonder what impact we have on residents and their families, as we often only get to spend a short amount of time with them. We especially wonder about families as they suffer the loss of their loved one and we do not get to see the family members near as often as we had, if at all. This week, we are reminded of how much the staff at Westfield mean to families who they have served. Jan Koster was a resident of Westfield last year and we enjoyed getting to know her and her family. We lost Jan in August of last year. Just this week, in celebration of Jan's heavenly birthday, her family treated staff of Westfield with snacks in appreciation of the time we got to spend with Jan. Staff were SO touched by this display of appreciation by Jan's family. How thoughtful to remember Westfield staff on a day of celebration for Jan. Staff of Westfield…you ARE appreciated by so many and your efforts make a HUGE impact on the lives of residents and their families. Thank you to Jan's family for the extra special gift and sharing Jan with us!
Wishing everyone a wonderful weekend and celebration of Palm Sunday, as we get closer to Easter!
Best regards,
Chris Young
Administrator