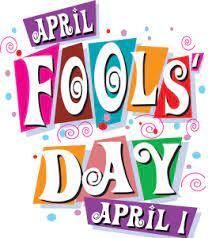 4-1-22
Good afternoon and Welcome to April!
Hoping that everyone enjoyed a nice week where, here in Nebraska, we seemed to have enjoyed, or at least experienced, most of the seasons outside. We were blessed with some moisture and hoping that today is a day with less wind.
With some recent revisions to the COVID19 testing guidelines, we are now testing all employees who have not received their appropriate booster and are not considered "up-to-date". From our testing today all of the employees have tested negative, which is great. So long as that continues, this is all that we are required to do for now. We will not be tested residents unless there would be a positive test among employees tested.
Now then, we also learned this week that there are new authorized COVID19 booster shots for people over 50 years of age and immunocompromised. We are now evaluating who, of residents or staff, who would be ready to receive that, given that we have a combination of those residents who have not yet received their first booster, we have those staff members who have also not received their first booster and then those employees who tested positive for COVID19 within the past 90 days. It is quite a list to keep track of, and getting more complicated as we go. In any event, we will keep you updated. Oh, and then there is the positivity map that we are to refer to each week to also help determine the frequency of testing. I did attach a link below for your review, if you are so inclined. However, I would warn you that the link needs to be opened in something other than Google Chrome or Internet Explorer, otherwise it really does not work. AND sometimes the other browsers also load slowly. Anyway, enjoy….
          https://covid.cdc.gov/covid-data-tracker/#county-view?list_select_state=all_states&list_select_county=all_counties&data-type=Risk&null=Risk
Today, we say goodbye to Jenny Korn who has served as our Director of Nursing. It was a pleasure getting to serve with Jenny and seeing her leadership through the fight against COVID19 and the beginning to the rebuilding of Westfield following the damage that COVID19 caused. We wish Jenny well. Please help me thank her for her service.
Jennifer Haynes, RN, is now serving as our Interim Director of Nursing. Jen joins us after serving for many years at Lancaster Manor in Lincoln, NE. She comes with leadership experience and has served as Assistant Director of Nursing in her prior role. Jen is married and has two children, a 14 year old son (Caidyn), a 10 year old daughter (Makenna) and 2 dogs (Jake and Nash) Her family enjoys anything outdoors including camping, fishing, boating and more. Personally, Jen enjoys any yard work and DIY home projects. She grew up in Seward, moved to Lincoln after graduating high school to attend college, moved back to Seward in 2012 to be closer to family. We are excited to get to work with Jen. Please help me to welcome Jen Haynes to Westfield Quality Care.
It seems that it would not be a complete report if I did not have someone to thank for their sincere generosity shown during the week. As I have been sharing for the past several months, many residents in nursing facilities like Westfield enjoy holding, cuddling and to care for a baby doll. As we learned last week from our friend Linda, in some cases these baby dolls really become a focus of a resident's day. This week, Dennis and Gail Watson shared their generosity with two sets of Melissa & Doug® "Mine to Love" baby dolls for residents of Westfield! Thank you so much to Dennis and Gail for their thoughtfulness. These will be loved by many! The gestures offered to residents and staff of Westfield never cease to just completely amaze me!
Wishing you all a great Friday and coming weekend!
Best regards,
Chris Young
Administrator