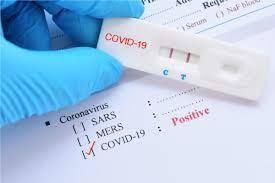 1-18-2022
Good morning from Westfield,
On Friday I shared that we were hopeful to be able to open our isolated hallway after everyone tested negative for COVID19 on Friday, and in anticipation of their testing negative on Monday. Well, our plans almost came through. We were able to open the 100 hallway as no residents tested positive. However, we did have another resident test positive yesterday on another hallway, and like the last positive case, this is a situation where we are unable to quarantine that specific resident in their room so the entire hallway will be under quarantine for a period of 14 days.
Also, we had two employees test positive yesterday. Thankfully neither is terribly ill nor did they have recent contact with residents so the likelihood of spread is quite low. Additionally, all three who have tested positive this week were fully vaccinated and one of the employees already had COVID19 in 2020. Such a strange virus this is.
In any event, we will continue caring for each other as we have been and get through this together. The staff have been doing a tremendous job keeping residents engaged during these challenges and we are so thankful for the resident's attitudes towards the entire situation.
As a result of the new positive tests, we will continue our twice a week COVID19 tests for all staff and residents, with all employees testing today and then again on Friday.
Calls were placed to all resident's immediate contact yesterday. If you have any questions, please feel free to contact me.
Thank you for your understanding.
Chris Young
Administrator