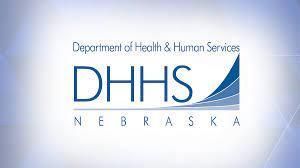 1-7-2022
Good afternoon everyone,
I do appreciate your patience for anyone who reads this post often earlier in the day. I wanted to wait until I had a chance to test all of the residents again today for COVID19 to make sure I could give you the most up-to-date information on our situation.
After testing all staff who worked today and all of the residents, all have tested negative, which we are very thankful for. We will test twice again next week, hoping for the same results. Thank you for all of the prayers and well wishes that have come our way. The residents and staff on the100 hallway are doing well and helping each other through this. We pray that this only lasts the 14 days but we shall see.
Our visitation guidelines, per CMS direction, do not change even with the resident who tested positive for COVID19 this week. We simply ask everyone to follow the guidelines posted at our main entrance and other instructions posted throughout the facility regarding handwashing, etc. Masks, of course, are still required throughout.
In last week's update, yes, the one on Sunday I shared that we were participating in our DHHS Annual Survey, which was scheduled to be completed on Monday January 3. The survey team was able to complete their tasks on Monday and held their public exit conference that afternoon, with several staff and residents present to hear the report. While we have yet to see the formal report of deficiencies cited, here is a brief list of the areas of concern:
Failure to notify three residents of their Medicare coverage options when they discharged from their Part A (Medicare) stay. (This is a paper form that we must complete when a resident ends their time with therapy or skilled nursing services.)
Failure to document that a resident was discharged to the hospital, after being seen by their physician at the clinic.
Failure to notify a family member/resident of the Bed Hold Policy.
Failure to document a "discharge summary" of a resident.
A: Failure to maintain safe water temperatures in residents' sinks. (We had fluctuations in some water temperatures and resolved them but we did not have a written policy that states the process. We do now.)
B: Resident fell as a result of a mattress not secured to a bed frame. Nursing hours were not posted daily at the front entrance. (This is a CMS paper compliance matter.)
Failed to lock medication carts and failed to adhere to best practices in distributing to medication administration.
Failed to serve a mechanically altered diet in the proper serving utensil. (Residents who have ground or pureed diets are to receive 6 oz of the main course. We did not have a 6 oz serving utensil so they were rounding a 4 oz scoop and estimating. We have ordered the proper 6 oz device.)
Failure to use masks in resident care areas. (They witnessed at least one employee in a resident care area who did not have their mask in the correct placement on their face, covering their mouth and nose.)
Failure to implement and maintain antibiotic stewardship program. (The focus of this program is reducing the use of antibiotic.)
These items are quite basic for our overall operations and should be reasonable to remedy moving forward.
The surveyors were very complimentary of the work the staff is doing in caring for residents. We really appreciate those of you who participated in phone interviews during their time at Westfield. That really does help with the process. I am so proud of the staff for their effort, commitment and attention to quality care. Please help me to congratulate them for a great survey. I would also like to thank Ronda and the survey team, under the direction of Dan Taylor at DHHS, for their partnership and cooperation. They have a difficult task of inspecting facilities but with the approach they take, we can work in partnership to improve services for elders, which is what we are here for. Thank you.
We now wait for them to send the formal report, to which we create a plan of correction for each item, and submit that back to DHHS for their review and approval. Then, those items are audited and monitored by our staff through our Quality Assurance/Process Improvement Committee.   
As we continue to update and add to our website I really appreciate getting feedback on suggestions and even more importantly corrections. Last week, we were notified that I had failed to remove and update the visitation hours on the front page of the website so there was conflicting information. Great catch! That has now been corrected and I will do a better job watching for those situations and correcting them.
Last week, I also had not posted the January Activity Calendar yet, so I wanted to share that link with you this week. Of course, you can find that on the website at any time. The calendar is also able to be downloaded as a printable document.
          https://westfieldqc.com/resources/
Have a great weekend and coming week!
Chris Young
Administrator