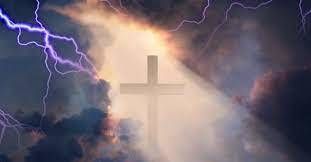 12-17-2021
Good morning everyone. Last week I commented on snow. Who would have guessed that this week I would be sharing our experiences with tornadoes in the month of December. On 2021…you have been something. Though, this is not the last post of 2021, we are certainly looking forward to what 2022 will bring to us.
Anyway, we did have some severe weather here in Aurora but we are so thankful and blessed that the winds blew and skipped over Westfield Quality Care. Since we are on the topic, though, I did want to share some emergency procedures with you. Once we are notified of a tornado watch, staff close all window coverings throughout the facility. We are equipped with two weather radios that keep us informed of those severe weather situations, of course, along with our cable provider. Once we receive the notice that we are in a tornado warning, all residents are moved to the main dining room, and provided with blankets for in the event we would be in the direct path of the storm to prevent injury from flying debris. This week, everyone gathered and watched the movie White Christmas, enjoyed coffee, juice, ice cream and snacks and we waited. Staff did a great job and residents were so understanding and patient throughout the event. Our prayers go out to all of those affected by severe weather in the past few weeks, both locally in Nebraska and throughout the Country.
More good news that I get to share with you is that after the past two weeks of testing all employees for COVID19, all tests have returned negative so, starting today, we will only be testing those few employees who are non-vaccinated. The county is seeing an increase in cases but we are, again, so blessed to be without any cases among residents and very few, recently, among our employees. We appreciate everyone's efforts in keeping residents safe.
Our visitations are really going well, thanks to those who come to visit following the procedures for screening and the overall visitation guidelines. It is SO great having visitors again and that we can welcome them throughout the week and weekend, and various hours. Just a reminder, our front doors are unlocked during business hours now, so you are welcome to enter without having to ring the doorbell, just remember to screen in once you enter and if you have ANY symptoms, COVID19 or not, please do not visit until you are without any symptoms for at least 24 hours.
We are SO excited that Christmas is next week, including our resident Christmas Party. If you have not already done so, and still would like to, please have your gifts to Westfield by Tuesday December 21 so that we can get them all ready and organized before the party. Please have any gifts wrapped or in a gift bag and clearly labeled with the resident's name so that we can ensure all get to the correct resident. Many gifts have already arrived and staff had to even find another location to store them, which is so exciting.
If you are a Cobalt Cable subscriber, be sure to stay tuned to channel 999 for the most up-to-date calendar of events and meal menu. You may also find the activity calendar on this website under Resources. https://westfieldqc.com/resources/
Wishing you all a great Friday and weekend ahead. Until next week…
Sincerely,
Chris Young
Administrator