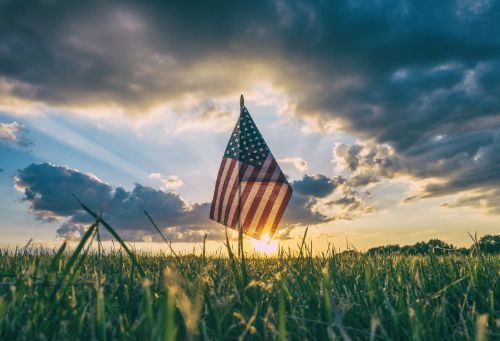 11-12-2021
Good morning everyone and thank you for joining our family through our website posts.
This week we all had the opportunity to celebrate Veteran's Day and to thank all of those who have served and who serve today to keep our Country safe. We would like to say thank you to all of those men and women and their families who are part of the Westfield family for their service, dedication and sacrifice for the protection of our Country.
We did have an employee test positive for COVID19 last night. There was no likely exposure in the time the employee worked the night before, so while we will resume testing residents and all employees twice a week for two weeks, we will NOT be in quarantine. We continue to assess residents every day for any symptoms consistent with COVID19 and with the ongoing testing, we feel that is more than adequate. Visitation will continue, with the same restrictions that have been in place. If you have any questions, feel free to contact me.
We are so excited to be able to continue with updates to this new website and hope that you are enjoying it, as well.
I did want to draw your attention to two specific additions that we made this week. The first, which is so near and dear to our hearts, is the 'In Loving Memory of' page.
          https://westfieldqc.com/about-us/in-memory-of.html
This page explains itself. We want to always celebrate those special residents who have touched our lives and who have then passed away. What true gifts they are and we want to have a place where their memories and obituaries can captured, as part of Westfield Quality Care. You can orient to this page either from the dropdown menu "About us" at the top of the homepage, and then clicking 'In Loving Memory', by scrolling down to the middle of the homepage and clicking on the 'In Loving Memory…' button or by simply saving this link above as a favorite to your web browser. 
The other piece that was recently added is the monthly activity calendar.
          https://westfieldqc.com/resources/
You can find this under 'Resources' and then clicking on 'Activity Calendar'. We have posted a screenshot of the calendar there and if you click on that screenshot, you will have the option of downloading a printable version.
Another favorite part of the website will be the place for residents, families, loved ones and employees to share their testimonials. The old adage of "if we are doing something poorly, please tell US. If we are doing something well, please tell EVERYONE!" This is a great way to do that. If you have experiences at Westfield, please do email me or call me and we can talk. I would love to be able to include many of those experiences on the website as well as with our staff.
Just north and west of our campus, you will see a lot of heavy equipment preparing the ground for what will be a new housing development. We are so excited to see the new families in the neighborhood over the next few years. We would like to congratulate the Aurora Development Corporation and the City of Aurora for their efforts to make this a reality for our community. As many gather to celebrate the ceremonial groundbreaking this afternoon, our thoughts and prayers are with them for the great accomplishment that this is.
Happy Veterans Day!
Chris Young
Administrator