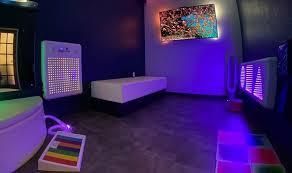 11-5-2021
Good morning Westfield family and friends. We hope that you have all enjoyed another great week and now we see the promise of some beautiful weather this coming weekend.
Well, I would much rather start this update with something other than COVID19 but due to the vaccination mandate announced yesterday, I would be simply avoiding the inevitable. In August, the Biden Administration told us that there would be a mandatory COVID19 vaccine for employees of long-term care facilities. Then the information that came out was that all healthcare and other companies of certain sizes would be required to receive COVID19 vaccinations. Then OSHA reported that they would have a part in this, as well. Just yesterday morning, CMS reported the following:
          https://www.cms.gov/newsroom/press-releases/biden-harris-administration-issues-emergency-regulation-requiring-covid-19-vaccination-health-care
In summary, healthcare facilities, and those who work in and around healthcare facilities, will be required to be fully vaccinated within the next 60, with a 30 day deadline for the first dose, followed by a 30 day deadline for the second. As you can imagine, there are all sorts of questions and scenarios regarding this topic and the new rule. We have been in contact with our State Association, Nebraska Healthcare Association and our legal counsel for further guidance on addressing the new requirements for our current employees, contracted employees, service providers and other who are currently unvaccinated.
Westfield Quality Care remains committed to the safety and welfare of residents who live here and for those care givers who serve for them. We believe that it is important to get vaccinated, if at all possible, for the safety and those we serve, our families and communities. However, we also believe that this is a choice that each person needs to make and, as a result, the only mandate that would be upheld would be one like this where we are not given a choice. As part of this mandate, there are options for medical and religious exemptions so those will be explored for those who qualify.
The good news is that the majority of our staff are fully vaccinated and this will not impact them. The bad news is that we have NO staff that we can afford to lose for any reason, far less over the matter of a vaccine. We are praying for better options to be made available should staff remain steadfast in not receiving the vaccine because our staff are critically important to those they serve and we need them.
More good news, actually, is that we have tested everyone for the past two weeks, residents and staff, and all have tested negative. We did have an employee who tested at their physician's clinic yesterday and their test was positive but they have not had any contact with staff or residents so while we want them to remain healthy and return to work when they are able, we are blessed that we will not be extending our resident quarantine past Monday, that is as long as all testing today results in negative tests.
Now then, something other than COVID19….our Activity Department posted yesterday that they are starting to accept donations for a new space here at Westfield that they have dedicated as a "sensory" room. This space will be designed to help residents who prefer a quite place, dim lights, perhaps soft music or sound effects, tactile objects and more. The room could be used as an interactive atmosphere or for individuals who, again, just want to get away. We are very excited for this new area and look forward to seeing what the staff can come up with.
Be sure to change your clocks this weekend for Daylight Savings Time!
Have a great weekend.
Chris Young
Administrator