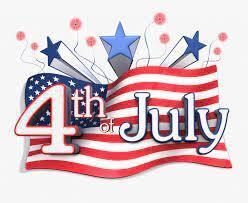 7/1/2022
Hello from Westfield Quality Care of Aurora.
I am going to start with an introduction, I am Michelle Broekemier, and I am finishing up my first week as administrator at Westfield.  I am blessed to have been able to work with all the wonderful staff here, they have taken me under their wing and are showing me the ropes.  The residents at Westfield have been so wonderfully welcome, sharing stories about themselves and making me feel at home.  I am not going to leave out Chris, you can see and feel the passion that he has for Westfield, the residents and the staff.  Thank you again Chris for all the guidance during this transition.
For our weekly COVID-19 update, we did have two staff test positive early in the week and thankfully they have only had mild symptoms.  We are happy to report that there were no new resident cases with this week's testing.  We will be testing all staff and residents again next and with luck we can get back to our routine testing of non-up-to-date staff.
Many of the residents participated in Paint like Andy Worhol, it amazes me to see the artistic talent of our residents, they did a great job.  On Thursday the residents stayed busy making 4th of July star decorations and 4th of July packets were delivered to the rooms.
I would like to end by saying thank you to all those who have served our country to ensure our freedom.  I want to wish everyone a safe and happy 4th of July. 
Best wishes,
Michelle Broekemier
Administrator