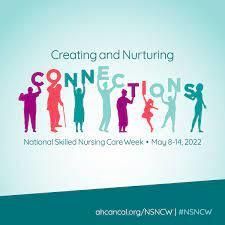 5-13-22
Good morning and Happy Friday the 13th. Some might fret over such a day, given the hype of bad luck and the like but have you been outside this morning? It is gorgeous outside! We had a beautiful sunrise this morning, a cool start with the promise of sun and growing weather throughout the day. If this is the way Friday the 13th is going to be, we should have more of them! Blessings for the many of us who got to watch the storms pass by without any damage last night and prayers for those who were affected and for a quick recovery. Wishing you all a great day.
What to say about COVID19. Well, according to the map that we are required to follow reports that Hamilton County is in the red, up from orange last week. However, when we have discussed this with our local providers there do not seem to be a growing number of cases nor, of those cases, are patients ill with symptoms. In any event, we are still following our testing protocol, all non "up-to-date" employees and contractors, twice-a-week. We have enjoyed a great span of time with no cases, which we are blessed with and thankful for. We shall see how things progress.
What a wonderful National Nursing Home Week we have had here at Westfield. The week was full of events for residents and staff all coming together last night for our First Annual, and long awaited, Westfield Quality Care Prom!! We had the best time and cannot wait to do it again! The down side was that we could not welcome families for the event but for the time being, we had an incredible party! Stay tuned to our Facebook page for more information, pictures! A special congratulations to our First Annual Prom Royalty, King Leo Goertzen and Queen Judy Kirkpatrick.
A special thank you to all of the staff who put on a wonderful event for residents to enjoy. Of course, we would always prefer to have families involved so fingers crossed for the next prom we will be back to normal. It was just an amazing night for everyone!
Have a wonderful Friday and coming weekend!
Chris Young
Administrator