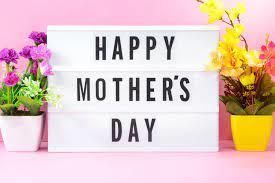 5-6-22
Happy Seis De Mayo! Of course, the actual celebration for the independence of Mexico is on Cinco De Mayo, but since I did not post an update, I offer you this greeting today. AND, while it is not an official celebration of Mexico, May 6 IS National Nurses Day, here in the United States. SO many nurses that we are thankful for and we hope you will help us in thanking them today. We appreciate all that they do!
Well, there is not really anything new to report with COVID19. There is still some stir about the spread ratings, testing and the risk of exposure for those who are more compromised but we continue to follow the same practices here at Westfield and it seems to be going well. Though Hamilton County is now in the orange zone, where as last week we were in yellow, we continue to test all non-up-to-date staff and contractors twice a week. All tests are returning negative, which is great. We do offer all of the vaccines, including the initial doses, the follow-up booster and now the second round of boosters to both residents and staff. Perhaps even more concerning in the area is the potential exposure to norovirus or rotavirus, which are more gastrointestinal matters, and are quite severe in many cases. All are encouraged to stay home if they are sick, just like any other time, and long before COVID19 came along, cover and cough, wash your hands often and thoroughly and use good common sense when out and about, particularly if you have a compromised immune system or are otherwise at risk. Common sense will prevail. My $.02.
Another great week here at Westfield! The birthday party, the ever-popular BINGO games, and then MerryMakers. Then yesterday, it was a wonderful celebration for Mother's Day with the Mother's Day Tea, hosted by the Activity Staff. Be sure to watch Facebook for pictures but what a great event. We would like to extend our thanks to all mothers today and in the coming days, with Mother's Day Sunday! So much to celebrate this week!
This coming Thursday, we are excited to host the first annual Senior Prom here at Westfield. We have been preparing for this for almost a year, which seems like a long time BUT we had scheduled this event for the fall but due to COVID19 at that time, we were unable to hold the event. So, as part of the celebration of National Nursing Home week, we rescheduled the event and will have a great time celebrating here. The theme is Night at the Flamingo, or a casino theme, and staff and residents, alike, are really looking forward to the event. We will crown our newest Queen and King that evening, as well. We are so disappointed that we are unable to invite all families and friends of Westfield but look forward to the next prom so that we can. We ARE going to attempt at posting a Facebook LIVE event when we announce the royalty so stay tuned for that.  
Happy Nurses Day! Happy Mother's Day to all of those special mothers out there and best wishes for today, the weekend and coming week. Until next week…
Sincerely,
Chris Young
Administrator