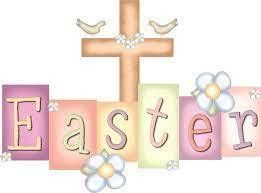 4-15-22
Good morning and, well, I am not certain if it is acceptable or appropriate to offer a greeting of "Happy Good Friday" or perhaps simply a greeting of "Good Friday". I looked at my greeting from last year and it was simply, Happy Easter, which also makes sense. Anyway, Happy Good Friday and an anticipated Happy and Blessed Easter to you all!
This week marks another week where we enjoyed no new cases of COVID19 here at Westfield Quality Care of Aurora. I have been watching the positivity map of Nebraska off and on all week and there is such a progression of blue counties (not to be confused with any political affiliation) across Nebraska, indicating that cases in those counties are low. Hamilton County bounces between yellow and blue on a regular basis so for now we continue to test all non-vaccinated, exempt staff and contractors twice-a-week. There are ongoing discussions about how long facility staff and visitors will be required to wear masks and there does not seem to be any forecast of that. The more the public fluctuates with their use of masks, be that with travel or other state enforcement, the longer long-term care will be under these mandates, or that is my guess. We keep praying for the day when we can get rid of the masks for everyone's benefit. We really appreciate the patience of all of our dedicated staff and visitors for working with us through this.
If you are following our Facebook page, you will have seen more and more donations to Westfield, supporting Activities, events being held here, and so on. It is just unbelievable to see the generosity. On that topic, we have rescheduled our 1st Annual Prom at Westfield for Thursday May 12, as part of the National Nursing Home Week celebration. While it is unlikely that families can be involved with this event, due to the limitations remaining from COVID19, we are excited for residents and staff to enjoy the event. As you might recall from last fall, our theme is Night at the Flamingo, which is really a casino theme more than a large pink bird theme, based on the iconic Flamingo Hotel and Casino in Las Vegas. As part of our preparation, we are gathering props that would enhance the theme by decorating the dining room. If you have things that make you think casino and would be willing to donate or even simply loan them to us for the week, that would be great. We have a bunch of decorations and ideas already but always welcome more. We have gowns for the lovely ladies and suit jackets and ties for the handsome men, there will be music, food and just a great time. We will, of course, be taking necessary precautions, based on whatever the COVID19 spread is around that time. As we continue to develop this event, we are SO excited to welcome families in years to come and believe that these events will be full of memories.
Do you or someone close to you have a Medicare Advantage insurance plan? Did someone sell you on the idea that a Medicare Advantage Plan would be a better fit for you than traditional Medicare? Well, if this is you, Westfield would strongly encourage you to take a look at options for switching back to a traditional Medicare plan. We have SO many issues with getting the Medicare Advantage Plans to pay on their claims, we are restricting most admissions of those residents who have these advantage plans, due to all of the complications. While we are not insurance experts, we are seeing more and more issues with these plans and would encourage anyone to at least give this a second look.
          https://www.medicare.gov/sign-up-change-plans/types-of-medicare-health-plans/medicare-advantage-plans/join-switch-or-drop-a-medicare-advantage-plan
Last night, the parent company of Westfield Quality Care of Aurora, Quality Care Solutions, LLC, met for their Annual Business Meeting here in Aurora. While we are facing some challenges in the healthcare industry right now, with the impact that COVID19 has had on our resident census and the, now extreme, situation of staff shortages, and related increased costs, these investors remain steadfast in their commitment to supporting the needs of elders in Aurora and the surrounding communities. They have made it possible for Westfield to be a reality for our community and continue to support the vision and mission into the future. Thank you for our wonderful investor family!
Wishing you all a Blessed Holy Week, Good Friday and Happy Easter very soon!
Sincerely,
Chris Young
Administrator