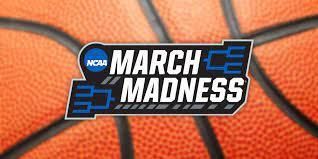 3-18-22
Good morning and welcome to March Madness, if you are a basketball fan. While I am a basketball fan, I did not complete a bracket this year and from what I heard last night and this morning, it is just as well that I did not. Several upsets and folks likely crying in their coffee this morning from their blown bracket. BUT it is a fun time of year for many sports fans and we wish all of the young players the best as they end the season.
This week we are celebrating another week of no COVID19 cases at Westfield. We are only testing 10-12 people each week, who are non-vaccinated or otherwise exempt. In April, the reporting requirements are changing for nursing homes so that we are not required to submit so many different reports to the various agencies, which will be a big help. We have removed our table dividers in the dining room, which has been a wonderful change for residents at mealtimes. We enjoy a high number of both resident and staff vaccination and continue to screen all staff, visitors, and contractors every shift, every day so we feel that we have a strong process in place for prevention and should someone show symptoms or ultimately test positive, we have a process to monitor and treat them.
This week we had even MORE donations of items from our "wish list" that was posted on Facebook a few weeks ago. What an amazing feeling getting to see the donations arrive and even greater feeling is getting to see the items put to use in the Activities Department for residents to enjoy. Honestly, the one remaining limitation from COVID19 that has continued to impact the Activities Department is the singing. There is still a belief among those setting the guidelines that singing is contributing to further spread COVID19, EVEN with our numerous efforts to make it happen. For now, we offer instrumental performances but hopefully soon residents can, again, enjoy live singing performances, as well. The parties this week were SO fun. If you have not "liked" us on Facebook, you are really missing out. Also, you can see our weekly calendar and menu on Cobalt Channel 999. Feel free to tune in!
Speaking of "liking" Westfield, have you taken some time to post a Google review of Westfield? As I shared last week, we are excited to hear residents, families and staff telling of their great stories here at Westfield. We hold "care plan" meetings each week at the facility, which gives us time to discuss with families and residents care being received, expectations, concerns, observations, etc. We get such great information at these meetings and thereby equipping us with even more ways to be successful. We take any concerns and double our efforts to make those situations better for residents; and celebrate the words of encouragement and thanks. If you are someone who has enjoyed a positive experience associated with Westfield, we hope that you would take the time to share that with a Google review or other reviews out there. Thank you for helping us tell the story. On the other hand, if you have had a negative experience, I hope that you will contact me directly so that we can work to remedy that situation, when possible.
We have recently been receiving more applications positions available here at Westfield and we want to say thank you to those who have the strength and courage to work in the healthcare field, caring for those who cared for us. What a true honor. If you are someone who has a desire to help elders in our community, I hope that you will reach out. We have many opportunities that would likely your interests, skill level, schedule and so on. It is, without a doubt, the most rewarding service you could imagine. Feel free to contact me anytime with questions or to set up a time where we can meet to discuss these opportunities.
On the topic if workforce in long-term care, the Nebraska Healthcare Association has recently launched a new campaign that is attempting to further raise awareness about the needs of elders in Nebraska and the workforce required to provide the services. There are many resources available on their website but I wanted to share with you a flyer that they have published. Together, we can make this happen.  
          https://www.nehca.org/wp-content/uploads/Who-Will-Care-Flyer.pdf
Wishing you all a great Friday and coming weekend.
Sincerely,
Chris Young
Administrator