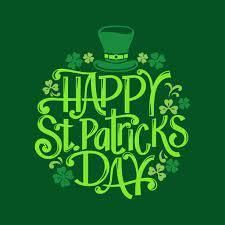 3-11-22
Greetings from Westfield Quality Care,
We hope that you have all enjoyed the variety of weather we have had in the past 7 days. We asked last week if the spring-like weather would last…nope. But were we really surprised? Nope. We only had a little bit of snow here and everyone made it to work and back home safely so we are thankful for those blessings.
I am more than pleased to report that we have had another week of no new COVID19 cases at Westfield. We are now only required to test non-vaccinated employees and contractors, still twice a week, but everyone else gets to skip that process for now. We continue to screen every shift, and every day of all employees for symptoms of COVID19 and we assess residents for the same. We are so thankful for the great outcomes recently and hope to see even further improvements with Hamilton County and the surrounding area.
For months now, we have been watching the COVID19 numbers across the country, and of course here locally. We are finally starting to see counties in the "blue" on some maps and "green" on others, both of which indicates much lower COVID19 cases and classified as "low". There are still many "red" counties, indicating higher numbers of COVID19 cases, of course, but progress is still progress. This link shows the cases, by county, as a colored map. You can watch this continue to improve, as cases continue to drop.
          https://www.cdc.gov/coronavirus/2019-ncov/science/community-levels.html#anchor_1646415861797
As we look at March 13, 2022, many of us will always remember March 13 each year as it comes around. Why is that, you ask? Well, on Friday March 13, 2020, it was announced by CMS that, due to the potential threat and scare of COVID19, nursing facilities would no longer be accepting visitors into the facility. Staff were fully masked, which was new, but the change of no families, visitors and loved ones had never been done before and was an awful situation for everyone to endure. I remember, vividly, receiving that notice from CMS late Friday afternoon, notifying our leadership team of the coming changes and then going to the office early that Saturday morning to the restrictions in place. Not great memories for anyone. We are so thankful that we are long past those times and blessed with everyone who supported us throughout the pandemic.
In we can rely on nothing else in long-term care, we can rely on change. Westfield is going through some change in the next couple of weeks. I announced yesterday that I was making a change in the Director of Nursing position. Jenny Korn has served as in  position since October 2021 and has led the department through many challenges during her tenure and celebrated many successes. Jenny's last day at Westfield will be Friday April 8. We have posted the vacancy and will begin the screening and interview process, immediately. If you know of someone who might be a good fit for such a position, feel free to let me know.
Wishing you all a great weekend and coming week! Happy St. Patrick's Day! 
REMEMBER TO SET YOUR CLOCKS FORWARD THIS SUNDAY!
Chris Young
Administrator