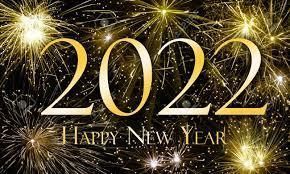 1-2-2022
HAPPY NEW YEAR to EVERYONE!! Wishing everyone a healthy and happy 2022!!
In case you were wondering, no, this is not a change for the new year for the posting of our weekly update, I simply did not get the update posted on Friday like I normally do. No fear. Sunday should do fine for our weekly update. Then this coming Friday, I will get another update posted. Sorry for the delay.
In any event, here is the update for the week. We had a busy week, and I am somewhat going to go in reverse order. Friday afternoon, we had an employee test positive for COVID19 so, as we have been, we start testing all staff and all residents twice a week for two weeks. The first round of testing for residents took place immediately Friday afternoon and evening, which produced all negative tests for COVID19. We then continued testing all staff who worked that afternoon and throughout the weekend, all of which also tested negative for COVID19. We are pleased with the responsiveness of staff and cooperation of residents and staff when these changes occur.
This positive test will not change anything related to visitation. We do ask for everyone to pay special attention to our guidelines posted at the entrance to the facility and refrain from visiting if you have any symptoms of illness. We are not only interested in keeping COVID19 out of the facility, but equally as important keeping ALL other illnesses out of the facility, if at all possible. Thanks again for all of the efforts to keep residents and staff healthy.
Now then, the week started off differently than we had planned. As many of you know, nursing facilities operate under rules and regulations set by both the State of Nebraska, Department of Health and Human Services (DHHS) and the Federal government, Centers for Medicare and Medicaid (CMS). Each year, or most commonly each year, facilities undergo a "survey" or inspection by the State of Nebraska, with teams who cover both State and Federal rules and regulations, to ensure facilities are performing within these standards. The last survey that we had here at Westfield was in October 2020, so we were just outside of a year when the surveyors returned to us on Monday, for our annual survey.
Due to the fact that they were unable to complete the survey last week, as they worked Monday through Wednesday, they will be returning to complete the survey tomorrow, Monday January 3, 2022. At the conclusion of their survey, I will have more details to report of any deficiencies that we receive.
Along with the DHHS survey, we also are required to complete an annual survey of the Life Safety Code (LSC) conducted by the Nebraska State Fire Marshal's (SFM) Office. We did have the deputy at Westfield this week for that survey and were able to complete the process in the same day. Now then, the surveys are still somewhat abbreviated as many of the requirements are still under waiver due to the State's of Emergency lingering from COVID19. It is unclear when those waivers will be listed so Westfield operates as though there are no waivers are were prepared for the survey to take place, including required fire drills, generator tests, emergency exits, etc.
Though our goal is zero deficiencies, we are pleased with the findings from this year's survey of 4 deficiencies:
Use of power strips to power small appliances in an office and one on a vending machine;
Hanging of non-fire rated Christmas decorations from the ceiling in the dining room; (I argued that this was not a deficiency but the deputy felt that the decorations could contribute to the spreading of a fire should one ignite in the facility.)
A resident was seated in a chair in front of a fire extinguisher on one of the halls;
Dirty-linen/trash containers were left in a side hallway instead of being stored in the dirty linen rooms on each hallway;
While these areas of focus were found to be deficient practice, they are not of serious concern given the overall safety of the facility. Additionally, all these matters have been resolved. We will receive a formal notice of non-compliance in the next week or so and we will submit our plan of correction for these matters before reaching substantial compliance, which is met by a follow-up inspection in another month or so.
It is good to get these inspections completed so that we can work on improving any areas cited and move on.
We are looking forward to a great 2022 and hope you all can join us in events this coming year. Thank you for all that you have done for us in 2021!
Happy New Year!
Chris Young
Administrator