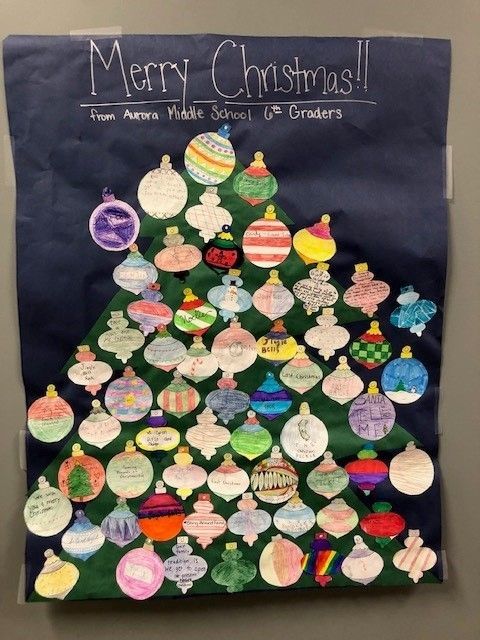 Merry Christmas EVE to you all!
We hope that you had as an amazing week as we did here at Westfield! Polar Express Day, including a train crafted by our Activity Department and residents. Bingo. The Grinch Party….Green Theme. Crafts for more decorations and then yesterday SANTA showed up and helped to hand out SO many gifts to residents to enjoy! He did have to chase off The Grinch a few times but we are pretty sure that we won the Grinch's heart in the end. What a wonderful celebration.
This morning, we get to celebrate again but this time, we get to celebrate the real meaning of Christmas with our Christmas Eve Worship Service. Pastor Andrew Springer, with St. Croix Hospice, will be officiating our service as we the birth of Christ, the real meaning of Christmas.
In addition to the wonderful blessings we have received this week related to Christmas, we have also been blessed with all negative COVID19 tests for those non-vaccinated or exempt employees and contractors. We continue to test those folks twice a week until such time as we have another positive test. We are enjoying many visitors and residents going on outings and we so appreciate everyone's attention to the guidelines and following them when screening into the facility and while folks are out and about. All of this helps to keep everyone healthy and we just keep moving forward.
Words cannot describe our appreciation for ALL of the cards, poinsettias, flowers, jewelry, crocheted blankets, gifts, treats, snacks, words of encouragement, and overall support from so many in and around Aurora. The residents and staff SO appreciate your tremendous generosity and thoughts of them during this special time of year. We even had Aurora Schools treat us with decorations, cards for residents and holiday greetings. We had carolers come to sing to residents, from outside of course, and so much more! How could we begin to thank everyone for their thoughtfulness and outpouring of support. Thank you from the bottom of our hearts!
Merry Christmas to ALL!!
Chris Young
Administrator