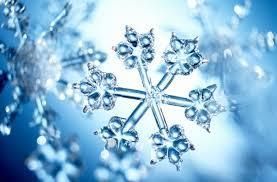 12-10-2021
Good morning everyone! Are you all ready for snow? What a deal. BUT, because we are not interested in snow just yet, it is great to see how the weekend weather should be comfortable for mid-December.
After another 10 days of testing all of our staff for COVID19, I am pleased to report that all tests have been negative. We will test all staff one more time on Tuesday and if those all come back negative, we will return to only testing non-vaccinated/exempt employees and contracted staff twice a week.
On the topic of COVID vaccines mandates, there have been no updates with the injunction against the Biden Administration's vaccine mandate covering nearly all healthcare employees. Westfield will continue to operate as though the mandate is in place, which requires all employees, contractors, etc. to be vaccinated or to have an approved exemption.
As you can see on the website, the December Activity Calendar is full of events. This week was no exception. Thanks again to the MerryMakers organization who provide entertainers for residents. Due to the fact that we are told that live performances, particularly singing, are too much of a concern for the spread of COVID19, we continue to record the performances and play them back on our in-house channel. It does work for the time being.
The Activities Department is planning the Resident Christmas Party for Thursday December 23, 2021. As part of that, we are encouraging families and friends to have gifts for residents to Westfield by Tuesday December 21 so that we can get them all ready and organized before the party. Please have any gifts wrapped or in a gift bag and clearly labeled with the resident's name so that we can ensure all get to the correct resident. We are looking forward to a great party.
If you have not driven around our neighborhood recently, you have missed all of the dirt moving in the new housing development. It is really taking shape and it has been exciting to watch.
Stay tuned to our website for more updates. Wishing you all a great weekend.
Chris Young
Administrator