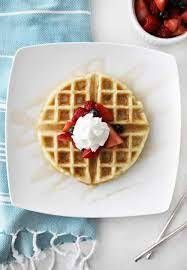 12-3-2021
Good morning Westfield family!
I hope that you are all doing well and enjoyed a great week. We sure did here. Last week Thanksgiving and fall decorations. Today…ALL CHRISTMAS! The staff put the plan together and gathered all of the decorations and then staff and residents got all them put up and they look absolutely amazing. Thank you to everyone who helped to make Westfield even more ready for the Christmas holiday.
The December Activity Calendar is full of events and fun stuff to do. Last month, we started posting the monthly activity calendar on the website and I wanted to share that same link with you here. This link does allow you to view and to download the calendar so please feel free to take a look and share, as needed.
          https://westfieldqc.com/resources/
Residents are enjoy a new Fall/Winter menu offered by our Dietary Department. Part of this menu includes some themed-type meals and the one that we had this week was "Waffle Night". As we were serving the evening meal with waffles, toppings, eggs, etc. so many residents commented on how much they enjoyed it and how long it had been since they had waffles. That is so fun to see and great for them. This type of menu option will be more common in the weeks to come.
Well, I am sure that you are all hearing about the new Omnicron COVID19 variant. All we know is that there is a lot of unanswered questions but our processes are not changing. We continue to monitor all residents for signs and symptoms every day and, of course, we are screening all staff every day and every shift along with all visitors for signs and symptoms of COVID19. We have administered more boosters this past week and have only a few staff yet to get vaccinated. We did have a positive COVID19 test from an employee. That employee is having no symptoms but will be off of work through the weekend. They did not have any contact with residents during their potential "infectivity" therefore we are not going to be testing residents. However, we will return to testing all staff twice a week for a period of two weeks.
You may have also read in the Aurora News Register of some of the challenges with the mandatory COVID19 vaccine for all healthcare employees. There was Court of Appeals ruling this week that temporarily delayed the mandate for 10 states who have filed lawsuits. However, as we know, the Centers for Medicare and Medicaid (CMS) are not necessarily impacted by the court and as a result, we will continue to operate under our new policy, which is that all staff, vendors, providers, etc. who work at or for Westfield will be required to either have a COVID19 vaccine or an approved exemption. This will maintain our compliance and should the temporary injunction stand, we can adjust at that time but in the meantime, we will be compliant.
As always, if you have any questions, please do not hesitate to let me know and we will be happy to help answer.
Have a great week and enjoy this December weather!
Best regards,
Chris Young
Administrator