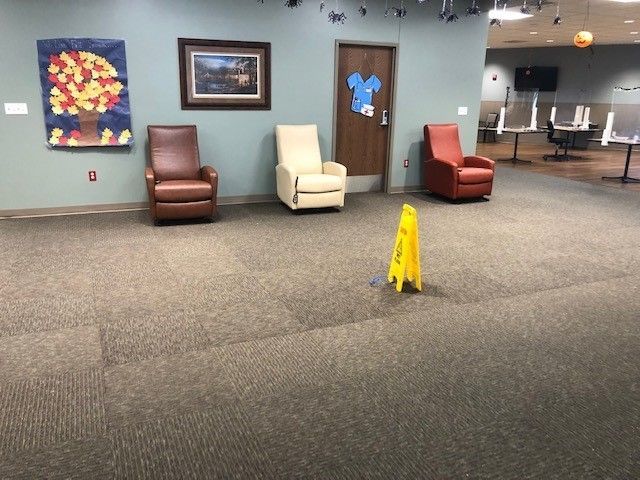 10-22-2021
Good morning and WELCOME to the new and improved Westfield Quality Care of Aurora website! We were so excited to see this launched this week and hope that you will find this as useful resource. We wanted to create a platform that was user friendly, full of information, accessible for potential employees and informative for residents, families, and the community. While the site is live, obviously, there are many updates that we will make and continue to do so moving forward. IF you should find anything that is not working correctly or needs to be updated, please let me know and we will make the adjustments. Thank you to Dennis Alder for sharing his testimonial on his recent stay with us and for the family of Jan Koster for their ongoing support and sharing their experiences with their mother during her time with Westfield. Your kind words and encouragement is so appreciated.
We have had two employees test positive for COVID19 in the past two days, which is always a challenge. However, the good news is that they are both doing well and should recover soon. We did not experience any direct exposure but we are going to now be testing all staff and residents twice a week, for the next two weeks, along with ongoing screening, to be on the safe side. Several residents and families have asked about the COVID19 booster and the timing for that. We are going to finalize and administer the influenza vaccine first and then we will review all of our options for the booster, as the boosters have now been approved by all three manufacturers.
Over the past few weeks I have been sharing our plans for the new living room space here at Westfield, that takes the place of what was once the "East Nurses Station". Well, this week, it finally started to come to life with the arrival of our three power recliners. And those chairs could not even have been at room temperature before residents were trying them out and have really enjoyed them already. We are hoping that we receive the rest of the furniture next week and can finalize that project. It really is going to be a nice space. We will get more pictures on the website (I am hoping I can figure that out) as things move forward.
Last evening the investors of Quality Care Solutions, LLC, the parent company of Westfield Quality Care of Aurora gathered for an update meeting and to share thoughts from the past year and ideas for the coming year. All are so very supportive of the work being accomplished at Westfield and also of all of the wonderful opportunities offered in Aurora. We are quite blessed to have such support and those with the vision that made Westfield what is has become. Thank you to those who invested in the future of healthcare in Aurora.
Wishing you all the best as you head into the weekend.
Best regards,
Chris Young
Administrator