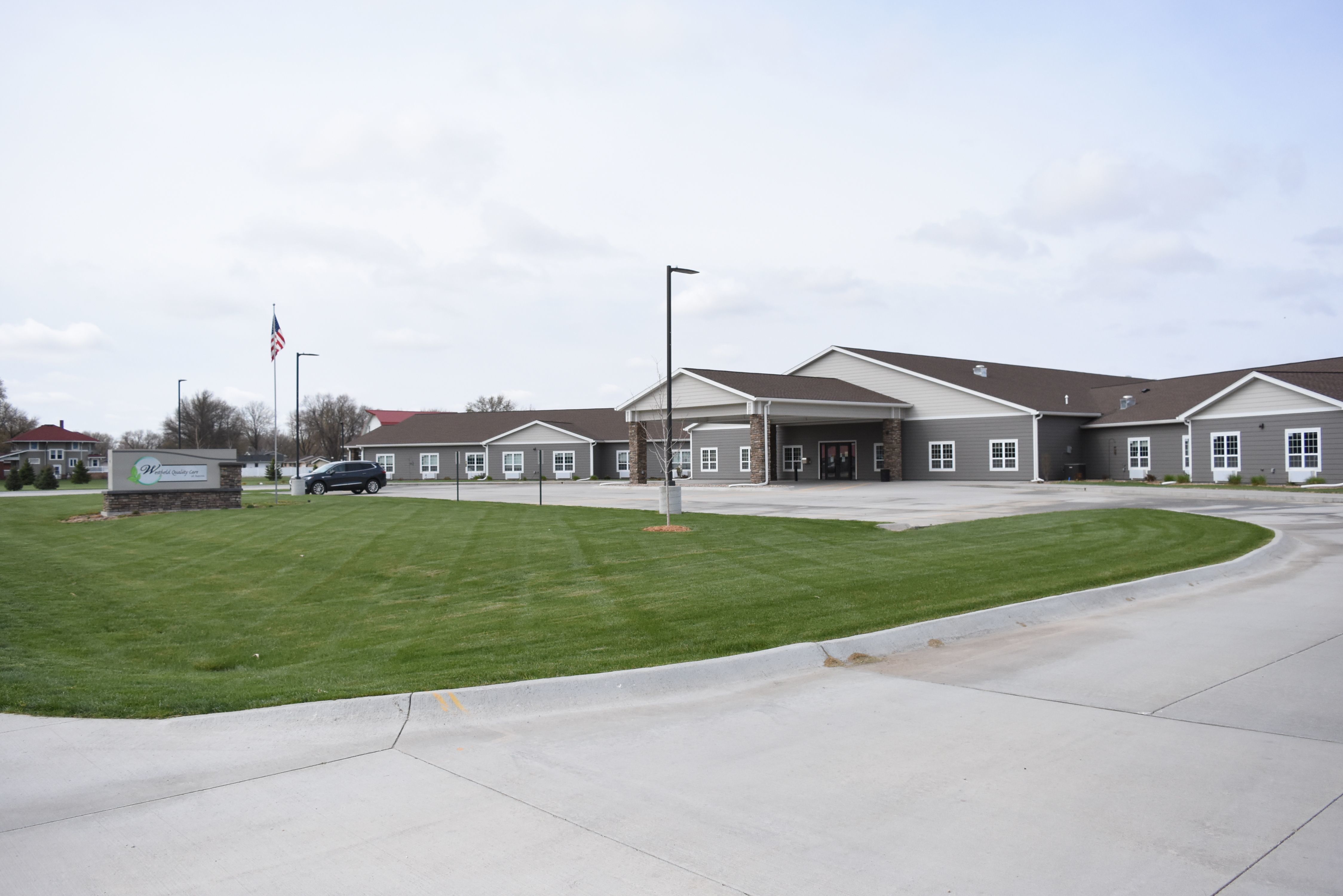 10-15-2021
Good morning and welcome to fall in Nebraska. Cooler weather and a "bit of" wind this week. Hoping that everyone is staying safe and enjoying the change of season.
We have enjoyed a great week of being able to welcome families and friends back into Westfield to visit their family and loved ones. Of course, this means the world to residents and their visitors but it really does give staff a great feeling to be able to see those familiar faces and to even meet to faces. These times of isolation are not healthy for anyone and when we can have visitors, it benefits everyone. There has been discussion about extending weekend visitation hours and availability. Due to the consistent high levels of COVID19 cases in and around Aurora and given our staffing situations on some occasions, we are unable to offer those extended hours at this time.
We continue to test for COVID19 twice a week with all non-vaccinated employees and I am pleased to report that this week, all tested negative.
As I shared last week, we administered the first round of influenza vaccines this week to employees. We will finish those up next week and then also administer those to residents. We are also finalizing our plans for a COVID19 booster clinic but we are working on that to be held after influenza vaccines are completed.
Some very exciting news for friends of Westfield is the upcoming launch of our new website. We have been working on this new platform for several weeks and are really looking forward to presenting the new look as early as next week. Our goal is to be able to post next week's update on that new site. You will not need to change anything on your end, if you have this current website bookmarked or refer to it often. From that new site, we hope to have weekly updates, staff highlights, testimonials, calendar of events, resident stories, and lots and lots of pictures. Stay tuned for more details.
This coming week, Westfield Quality Care, welcomes to Aurora the investors that made this facility possible. The group meets once a year to review the overall operations of the facility, industry reports and changes and plans for the future. We appreciate the vision of these contributors in making Westfield a reality for Aurora and the surrounding area.
Make it a great end of the week and weekend. Thank you for all that you do.
Sincerely,
Chris Young
Administrator